Services
High Performance Engine Development
Whether it is a Group N, Group A, Group H or touring car or a private car lover with high standards – I will be pleased to advise you on the right choice of components and parts so that you can realise your goals in terms of performance and reliability!
The choice of the optimal components for a race engine is crucial for the resulting performance and reliability.
Therefore, my race engine design is not only based on the calculated parameters of the engine calculation but also on many years of experience in the construction of various engine designs. I am specialised in naturally aspirated engines for rally, road and hillclimb racing applications.
Special expert know-how is available for your project for engines of the French PSA group from Citroen and Peugeot.
TU engines – 1.3 1.4 1.6 8v and 16v engines – naturally aspirated and turbo engines
EW engines – 2.0 and 2.2 16v engines – naturally aspirated and turbo engines
XU engines – 1.8 1.9 2.0 8v and 16v engines – naturally aspirated and turbo engines
ES engines – 3.0 24v engines – naturally aspirated engines
and many others.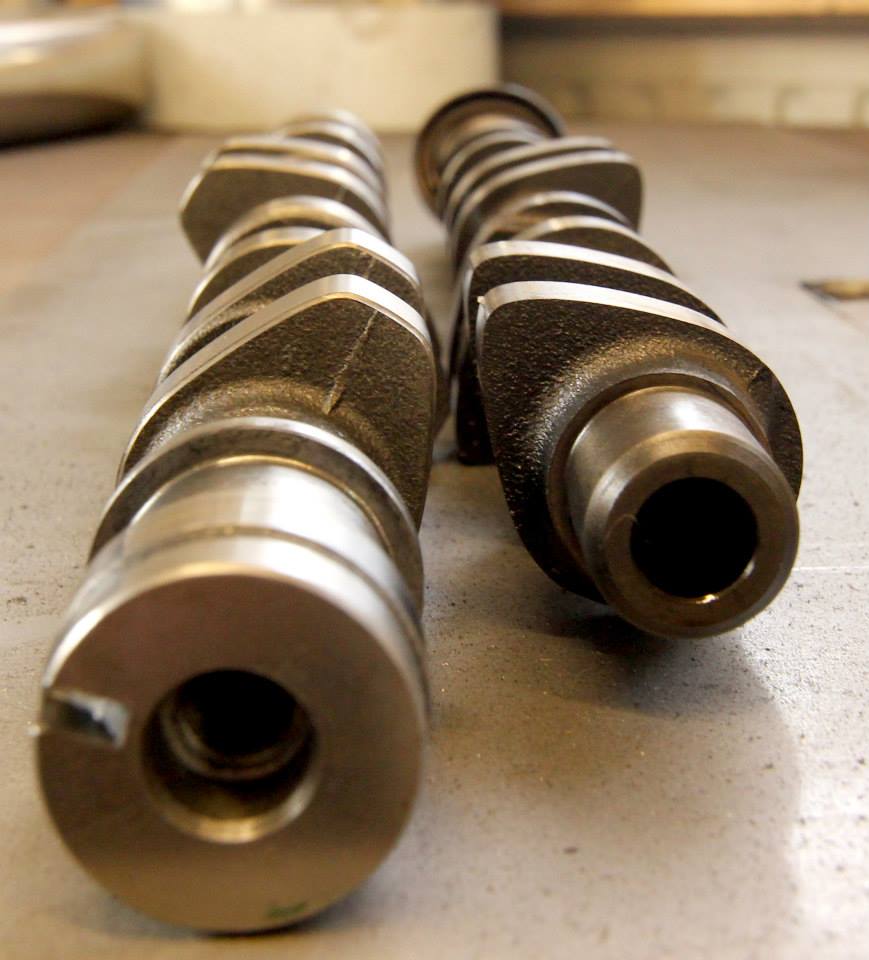 Engine development process
Target agreement
What is the target performance?
What is the maximum rpm to be reached?
What should be the expected character of the engine?
Are there any restrictions, for example through regulations?
Are there already parts existing that should be used?
Engine calculation
Calculation of the ideal size ratios of the valves / valve seat diameters
Calculation of the flow velocity in different cross sections
Calculation of the required valve spring forces at maximum rpm
Calculation of the average piston speed
optional:
Exhaust header calculation – design of the exhaust manifold to match the individual target agreement
Engine design
Design and selection of components based on the results of the engine calculation:
Camshafts, camshaft pulleys, lifters
Valves, valve sizes, valve springs
Pistons, connecting rods, crankshaft
Multiple machining stages for cylinder head and/or engine block
matching accessories: throttle bodies, injection systems, standalone ECUs, exhaust manifolds, exhaust systems
further steps:
Determination of maximum rpm
Design and development of custom parts
Arrangement and support for realisation (mechanical machining), customised parts, etc.)
Documentation
written documentation of the results in a PDF document:
Illustration of the results from the engine calculation
Listing of the engine design for at least two different scenarios; for example, a low-budget and optimum version
This list contains concrete suggestions for the recommended engine components and accessories, as well as a cost estimate. This provides you with a useful basis for making decisions on how to proceed.
Project conclusion
Determination of the engine concept:
Decision of the customer for a engine version
Support in the sourcing and machining of engine components
optional:
Construction of the race engine
Individual tuning of the engine control unit
WANT TO MAKE A DIFFERENCE?
You would like to optimise your car?